The Holistic Fair features over 60 facilitators of Complementary and Alternative Modalities, offering sessions with certified Wellness Practitioners, intuitive consultations with experienced readers, unique jewelry, metaphysical supplies, snazzy clothing, colorful goods, hearty health-based products, essential oils, and Special Presentations – all for YOUR increased health, relaxation and empowerment! 
Come make a day of it and join us in the Historical Stockyards – we are waiting to meet YOU!
The Holistic Fair is now at the 81 Club at Billy Bob's Texas!
Masks/face coverings are optional!
View the Billy Bob's Texas COVID-19 Guidelines here
Fair Hours: 12:00 pm – 6:00 pm
Location: 81 Club at Billy Bob's Texas
2520 Rodeo Plaza, Fort Worth, TX 76164
Admission: $5 (Children under 12 free, accompanied by paid adult)
$5 Parking: $5.00 parking is next to Cooper's BBQ on the west side (map)
More info: email Jason Carlson at fair@healingquantumlee.com
To Participate: visit our Vendor/Exhibitor Central page for details
Tags: Family Fun, Festivals, Seasonal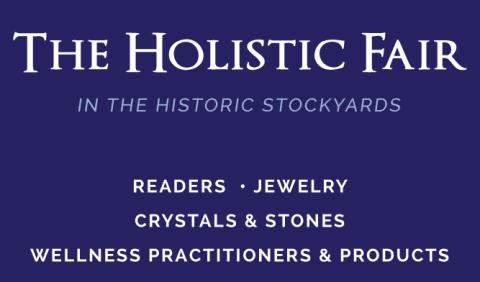 When
03/13/2022 - 11:00am - 03/13/2022 - 5:00pm, 05/15/2022 - 11:00am - 05/15/2022 - 5:00pm, 07/10/2022 - 11:00am - 07/10/2022 - 5:00pm, 09/11/2022 - 11:00am - 09/11/2022 - 5:00pm, 11/13/2022 - 11:00am - 11/13/2022 - 5:00pm
Where
81 Club at Billy Bob's Texas
2520 Rodeo Plaza
Fort Worth TX 76164