On the Horizon
From concerts to rodeos to other crowd-pleasing shows, there's plenty of live entertainment coming up at the Stockyards: Guitar strumming. Bull riding. Trick roping. And beyond. 
Connect with us!
#FortWorthStockyards
03/17/2019 Events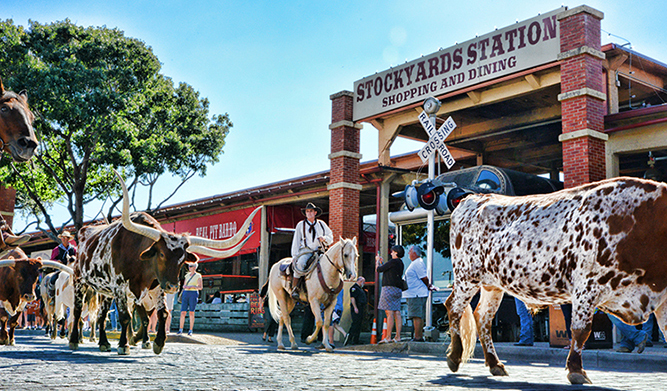 The Fort Worth Herd is the world's only twice daily cattle drive, held every day at 11:30 AM & 4:00 PM in the Fort Worth Stockyards.
Learn More
03/17/2019 - 2:30pm Every Saturday at 2:30pm and 4:30pm! Saturdays and Sundays for holiday weekends and special events. Pawnee Bill Wild West Show
A historical reenactment of the original Pawnee Bill's Wild West Show. The show features trick roping, trick shooting, trick riding, cowboy songs and an entertaining look at history. Historical figures such as Pawnee Bill come to life and transport the spectator back in time.
Learn More