MAKE AN IMPACT AND SUPPORT THE FORT WORTH HERD! FEATURING PETE BONDS AND  BOB LOOMIS MODERATED BY TOM JOHNSON & HOST PAM MINICK

Enjoy an evening of spirited conversation featuring legendary rancher Pete Bonds along with longhorn breeder/horseman Bob Loomis. Emcee Tom Johnson will keep you entertained.
Visit www.cowboyconversations.com for Sponsorship information
The Conversationalists Pete Bonds and Bob Loomis are very well known in the ranching business. 
Moderator Tom Johnson is known for his cattle marketing business. All three men have a great sense of humor and will be very entertaining. Their knowledge will be interesting to all attendees.
Cocktail hour-cash bar, dinner, conversations from Panel and Moderators. 
Dinner – steak, sides, dessert.
Sponsorships Available  www.cowboyconversations.com
Friends of the Fort Worth Herd
The "Friends of the Fort Worth Herd" (FOFWH) is a 501(c)(3) nonprofit organization, directed by a volunteer board of directors and committed to providing critical monetary, in-kind, and volunteer support to the Fort Worth Herd program. 
FOFWH is determined to raise the monetary and in-kind gifts necessary to appropriately support this incredible community asset. 
Tags: Charity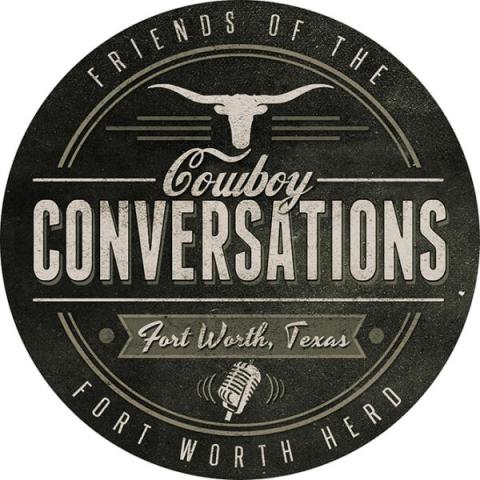 When
09/21/2022 - 6:00pm - 09/21/2022 - 11:59pm
Where
Billy Bob's Texas

Fort Worth Stockyards TX