DOWNTOWN COWTOWN AT THE ISIS
Darryl is a distinctive singer & first-rate songwriter whose music has chronicled life, love & the world situation with equal facility. He has topped the charts with singles including "I Miss My Friend," "Awful, Beautiful Life," "Have You Forgotten?" "When You Need My Love," "A Good Day to Run," "Second Wind," "If Something Should Happen," "I Just Came Back From A War" & the iconic "Tennessee River Run."

Everyone is welcome to arrive early to hang out in the cocktail lounge prior to the show.

All street parking is free. There are two paid lots nearby. One in the alley behind the theatre and the other on the corner of Ellis and 24th.
Tags: Music, Western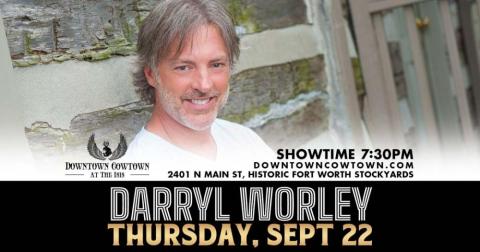 When
09/22/2022 - 6:30pm - 09/22/2022 - 11:00pm
Where
Downtown Cowtown at the Isis
2401 N Main St
Fort Worth TX 76164