Double D Ranch's Rodeo Roundup
Fun, Fashion and Fabulous Artists
Coinciding with the hustle and bustle of the Fort Worth Stock Show and Rodeo, premiere Western lifestyle brand and Mule Alley's new kid on the block, Double D Ranch is hosting a series of events at their new flagship store. Kicking off on Thursdays with a casual cocktail reception from 4PM to 7PM, Double D Ranch will host three weekends of trunk shows spotlighting the works of talented artists and artisans, such as renowned Western painter Julie Asher, collaborating contemporary artisan Federico Jiminez and Sonny Shaw of Santa Fe who is debuting a dazzling new line of Southwestern jewelry.
Meet & greet with Julie Asher
JAN 19 - 21 & FEB 2 - 4
The amazing artist of wildlife and sporting fine art will be in the DDR flagship store sharing some of her incredible artwork. Guests can meet the artist and reserve a time slot with her to commission a custom watercolor* on ledger paper of your herd, stock show animal, favorite horse, pet, etc. - she can even add your custom brand!
Federico Jiminez Trunk Show
JAN 19 - 21
Collaborating artisan Federico Jiminez has made quite a splash on the Southwestern jewelry scene with his colorful contemporary creations that showcase vibrant stones in sleek statement styles. DDR will be debuting his freshest pieces for you to fall in love with, as well as offering 20% off on ALL Federico's pieces during the show.
Sonny Shaw of Santa Fe Trunk Show
JAN 26 - 28
Longtime jewelry artisan Sonny Shaw is taking the Southwestern jewelry scene by storm with his latest collection of creations that combine a girl's best friend and a cowgirl's true love - diamonds and turquoise. Double D Ranch will showcase several of these stunning pieces in the Fort Worth store on their first trip to Texas.
Tags: Western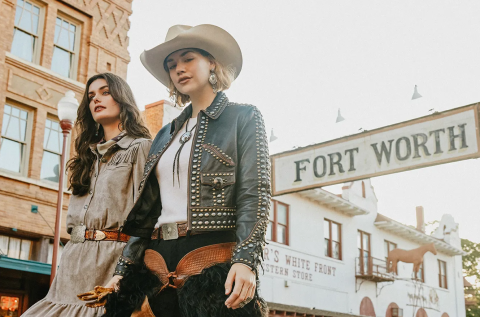 When
01/19/2023 - 4:00pm - 02/04/2023 - 8:00pm
Jan 19-21 & 26-28 and Feb 2-4
Where
Double D Ranch
128 E Exchange Ave Suite 540
Fort Worth TX 76164