Murder Mystery Dinner Show at Billy Bob's Texas 81 Club 
Doors at 6:00 PM
Dinner  at 7:00 PM
Show at 8:00 PM
WRITE BETWEEN THE EYES:
Stop that train! The railroad tycoon, Horace Grimsby has been murdered and a deadly gunslinger is in town! This can't be a good combination and it's got Marshal Jim Courtright more nervous than a long-tailed cat in a room full of rocking chairs. Homicidal Hank, the hitman for hire, ain't the only suspect. There's also Buffalo Joe, a buffalo hunter (hence the name) that's spent a little too much time ridin' the range; Catastrophe Kate who's the local cattle rancher with a serious grudge against mules; and Sissy Mae Prissbottom, a writer of genteel poetry for ladies with a secret to hide.
Tarnation!  This zany cast of characters is more volatile than a case of nitro on a runaway wagon. If all heck breaks loose, and it probably will, it's your job to help Marshal Courtright figure out who dunnit!  So polish your spurs and grab your guns 'cause the laughs are about to fly like bullets.
MENU:
Texas Smoked Brisket
Lemon Pepper Tilapia
W/ Roasted Pepper & Tomato Sauce
Herb Grilled Chicken Breast
Blackened Catfish with a Crawfish Cream Sauce
Rice pilaf
Shallots Garlic Green beans
Parm Crusted Mac
Mixed Greens Salad
W/ grape tomatoes, Cucumbers, Carrots
Oatmeal Crumble Peach Cobbler w Ice Cream
*All side dishes are vegetarian
*Vegitarian Option: Vegetables Pasta Primavera
*Vegan Option: Vegan Cajun Bell Pepper with Soy Cheese
Special seating arrangement and/or dietary restriction requests should be emailed to tickets@billybobstexas.com
START 7:00 PM • DOORS 6:00 PM
Tags: Western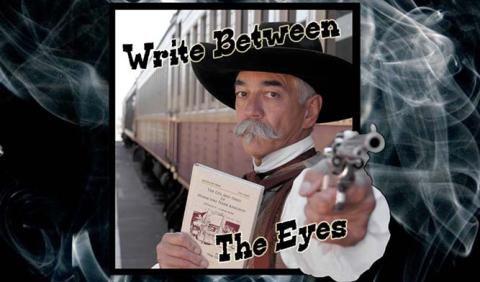 When
05/27/2023 - 7:00pm - 05/27/2023 - 11:59pm
MAY 27, START 7:00 PM • DOORS 6:00 PM
Where
Billy Bob's Texas
2520 Rodeo Plaza
Fort Worth TX 76164