Take a historical walking tour and learn about the colorful history of the Fort Worth Stockyards! Walking tours visit historic locations throughout the Stockyards. A personal tour guide will walk you through the Stockyards and share historical facts, culture and stories. We have several options including:
Group Tours
Western Experience
Team Building
Step-On Tours
Spirit of The West Video
For rates and booking, please visit our website or call 817.625.9715
Tags: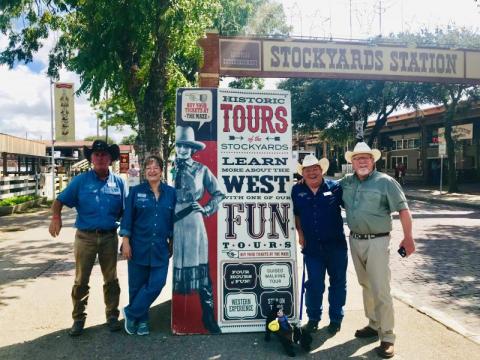 Hours
Monday through Friday: 10:00 AM, 12:00 PM, 2:00 PM
Saturday: 10:00 AM, 12:30 PM, 2:00 PM, 4:00 PM
Sunday 12:30 PM, 2:00 PM, 4:00 PM
*Tour times are subject to change, please call to make reservations for groups larger than 10. 
Contact
817-625-9715
tours@stockyardsheritage.com
145 East Exchange Avenue
Fort Worth TX 76164